UGLY DUCKLING DETAIL
(FOR THOSE THAT NEED IT ALL)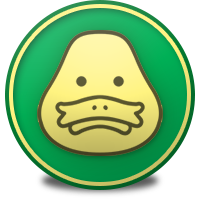 Ultimate Interior & Exterior
A complete auto detailing service designed to make you fall in love with your ride again! This package features a thorough interior cleaning and steam cleaning. The exterior is machine polished to restore depth & gloss, and then topped with the highest quality sealant for long lasting protection. "The duck stops here!"
Gentle two bucket handwash w/ pH balanced car soap.
Forced Air & Soft Towel Dry
Light acid rain / water spots removed
Clay Treatment Removes Bonded Contaminants
Wheel wells, tires, rims cleaned & dressed
All jambs properly cleaned & protected
Interior & Exterior glass cleaned
Chrome Trim Polished & Protected
Thorough interior cleaning of all surfaces, controls, and compartments.
Steam used to clean carpets and remove light stains
Vacuum carpets, seats, floor mats & trunk
Leather trim properly cleaned & conditioned
Chrome and wood trim cleaned & treated
Deodorize Interior without obnoxious fumes
Exterior polished to remove light scratches, enhance gloss & rehydrate paint.
Premium sealant to seal and protect painted surfaces.
Contact Mike Botelho @ (508) 493-1869 to schedule your next detail.
1282 MAIN ST, Building 1 Bay 6   HANSON,MA