SITTING DUCK
(MAINTENANCE PACKAGE)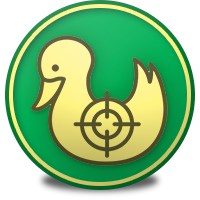 Wash - Vac - Window+
Professional maintenance of your vehicle between details.  This service includes: Handwash & dry, light interior vacuum, wipe down dash / center console & door panels, clean windows, treat tires & wheels. This is the perfect service to keep your vehicle looking new year round.
Gentle handwash w/ pH balanced car soap.
Forced air & soft towel dry.
Basic wheel wash.
Dry door jambs.
Interior & Exterior glass cleaned.
Dash, center console, doors wiped down.
Express interior vacuum
Spray Sealant
 IDEAL FOR WELL MAINTAINED VEHICLES
Contact Mike Botelho @ (508) 493-1869 to schedule your next detail.
1282 MAIN ST, Building 1 BAY 6 HANSON,MA