MAMMA DUCK
(VALUE PACKAGE)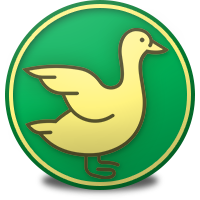 Value Interior & Exterior
This is a quality interior & exterior detail that meets the needs for many of our customers. This service includes a thorough vacuum and mats steam cleaned. Seats, dash, door panels, center console, etc are all cleaned. The exterior is thoroughly washed. The rims, jambs & windows are all cleaned, and painted surfaces protected.
Gentle handwash w/ pH balanced car soap
Forced Air & Soft Towel Dry
Clean Door Jams
Clay Treatment
Wheel wells, tires, rims cleaned
Thorough interior cleaning of all surfaces, controls, and compartments
Vacuum carpets, seats, floor mats & trunk
Steam clean mats & high traffic areas
Leather trim properly cleaned & conditioned
Clean Windows
Premium sealant applied to seal and protect painted surfaces
Contact Mike Botelho @ (508) 493-1869 to schedule your next detail.
1282 MAIN ST, Building 1  BAY 6 HANSON,MA