THE Duck Special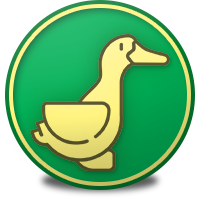 Exterior Detail
Ducks favorite package is ideal for the weekend driver or daily commuter that just want to be protected.
This service adds a shine while also creating a hydrophobic layer to protect your vehicle's paint for months.
    UPGRADE your protection to an entry level ceramic coating
Gentle two bucket handwash w/ pH balanced car soap.
Forced Air & Soft Towel Dry
Clean Door Jambs
Clay Treatment Exfoliates and leaves the surface smooth
Wheel wells, tires, rims cleaned & dressed
Clean Exterior Windows
Premium sealant (6mo protection) applied to protect all painted surfaces
Contact Mike Botelho @ (508) 493-1869 to schedule your next detail.
1282 Main St, Building 1 Bay 6, Hanson, Ma